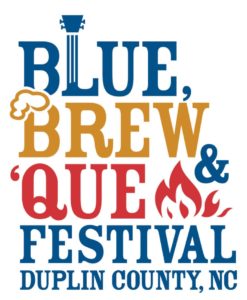 Blue, Brew & Que Festival
The Blue, Brew & Que Festival at the Duplin Events Center has become a great annual event for our county! Festivities will include a professional bbq cook off, all types of vendors, food, NC breweries and awesome bluegrass bands!
Typically held in March. Visit website for exact dates.
Duplin County Tourism hosts A Taste of Duplin & More that celebrates local restaurants, museums, boutiques and shopping venues. The event has quickly become a signature event and promotes the local flavor of Duplin County that includes our wine and food culture to local and to surrounding counties.
Carolina Strawberry Festival
In 2011, the Town of Wallace, led by a core group of leaders, brought the "Strawberry Festival" back to Wallace after 50 years. Each year, the Carolina Strawberry Festival has grown bigger and better. The annual event that takes place the 1st weekend of May in Historic Downtown Wallace and features family entertainment, games, tasty foods, vendors, and of course, strawberries.
Typically held in April or May. Visit website for exact dates.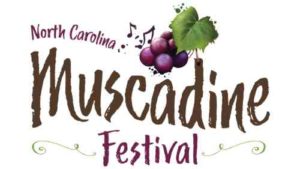 The NC Muscadine Festival is typically a two-day event that celebrates the heritage of the nation's first cultivated grape and the North Carolina State fruit, muscadine grapes. The event features over 250 wines from over 20 wineries from across the State of North Carolina. Enjoy the wines as well as live bands, arts and crafts, children activities, NC foods, and a shag contest.
Typically held in September. Visit website for exact dates.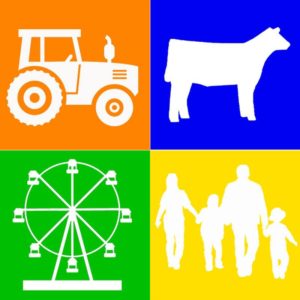 The Duplin Agribusiness Fair is an annual celebration in Duplin County that features carnival rides, vendors, family-fun entertainment, and so much more.
Typically held in October. Visit website for exact dates.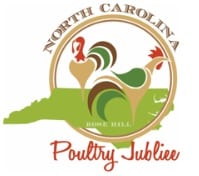 The North Carolina Poultry Jubilee is a celebration of an industry, a people, and a way of life that helps keep North Carolina economically strong and a wonderful place to live, work, and play. This two day event is held in Rose Hill at the World's Largest Frying Pan!
Typically held in November. Visit website for exact dates.
It may come as a surprise that the small town of Warsaw in Duplin County holds the title for the "oldest continuously held Veterans Day parade in the United States" and is equally recognized as North Carolina's official State Veterans Day Parade. 2020 marked the parade's 100th anniversary. Warsaw, NC is proud to honor all who have served in the military of our great country.
Typically held in November. Visit website for exact dates.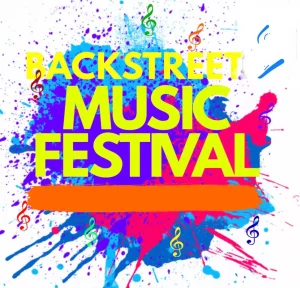 Backstreet Music Festival
208 SE Railroad St, Wallace, NC

Typically held in August.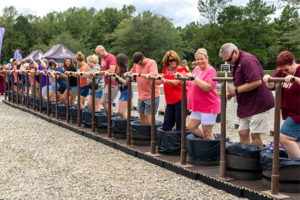 Duplin Winery's biggest party of the year celebrates nearly 50 years of inviting you to the vineyards for stomping, dancing, laughing, and enjoying fantastic wine, and irresistible festival food. Bring a gang and reserve a tent for our grandest Grape Stomp ever!
This is a family-friendly event! Don't forget to bring chairs, blankets and umbrellas for this rain-or-shine good time in the vineyards.
Typically held in September.